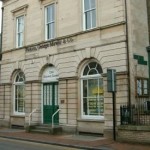 Perkins George Mawer & Co. that we all know today originated when George Mawer of Wragby and James Cooper of Market Rasen merged to form Mawer & Cooper in the early 1900's. Incidentally, both men were the grandfathers of Geoffrey Cooper, who still works within the firm today.
After the First World War, their respective sons took the reins when they returned from serving with the British Army with Alwyne Mawer located in the Wragby office and Bernard Cooper looking after the Market Rasen office.
In the 1920's Jack R. Burkitt joined the firm as a partner to form Mawer, Cooper & Burkitt. Mr Burkitt remained with the firm until he died in the 1970's.
After the Second World War, Alan Smith joined the firm in 1947 and Geoffrey Cooper, the previously mentioned grandson of the two founding partners, joined us in 1949. Derek Mawer, who together with Mr Cooper still works at the firm today, joined in the 1950's. Mike Perkins joined in the early 1960's the firm then being called George Mawer & Co.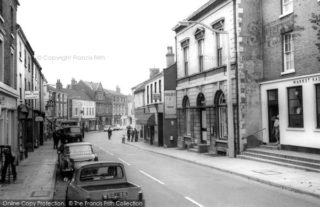 In the late 1960's the firm acquired Messrs R.J. Broadgate & Co and J.B. Trafford & Son both of Brigg who were operating out of Brigg.
Bell's of Horncastle and Mason's of Louth were merged into the organisation to form Mawer, Mason & Bell in the early 1980's. At this point, offices were located in Market Rasen, Wragby, Louth, Brigg, Horncastle, Caistor and Alford. Within the same decade, the firm became part of the Leeds Building Society who later became the Halifax.
In 1997 Michael Perkins acquired the Market Rasen office from the Halifax and formed Perkins George Mawer & Co. Nicholas Sharp joined the partnership in 2014.
The firm has survived through two World Wars and many recessions and to this today thrives in providing professional consultancy advice on property related matters as well as acting for all our clients in the buying and selling of residential houses, farms, estates, land, antiques and agricultural machinery. We are privileged to have such a well-founded heritage for a long-standing and a widely respected local firm, together with a wealth of knowledge from all those who work within this busy company.